9th International Conference on Greek Linguistics
Organizing Committee:
ICGL 2009 takes place under the auspices of the International Society for Greek Linguistics and the Midwest Committee for Modern Greek Linguistics.
Members of the Organizing Committee are:
Anastasia Giannakidou (University of Chicago)
Brian Joseph (Ohio State University)
Jason Merchant (University of Chicago)
Pietro Bortone (University of Illinois at Chicago)
Marina Terkourafi (University of Illinois, Urbana-Champaign)
Contact:
For general inquiries about the conference, please email:
News:
Registration and Lodging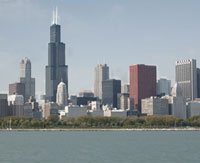 Information on registration, lodging, and other logistical issues will be made available early in July!
.